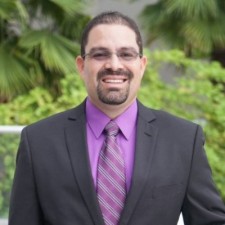 Fast-growing Argentinian software company strengthening North American outreach
Miami, Florida, March 28, 2017 (Newswire.com) - Intraway announced this week that Ramon Lopez has joined the company to help further develop their expanding business portfolio and worldwide marketing strategy. Ramon comes to Intraway with a wealth of experience in the telecommunications industry, having led the sales and marketing departments of several multi-national corporations over the past decade.
Ramon joins Intraway just as the company begins its exciting expansion into the North American market. He will be based out of Miami, the hub of the company's North American venture. Speaking about the new position, Ramon said: "I am thrilled to join Intraway and lead a marketing team that will deliver the desired brand and market share growth that we as a company are striving for. Intraway has the benefit of a truly impressive leadership team, and I am honored to join them. Everyone in the company is committed to the goal of dominating the market through innovative solutions while providing amazing delivery, and marketing will be the engine that drives that goal."
Intraway is the fastest-growing provider of advanced operations and business solutions (OSS/BSS) in the Americas, creating quick and flexible software that aids in the effective provision of mobile, wireless and wired network services. Based in Argentina and the USA, Intraway partners with global telecommunications operators to improve the communications experience for millions of customers around the world. For more information, visit www.intraway.com.
Source: Intraway
Share: